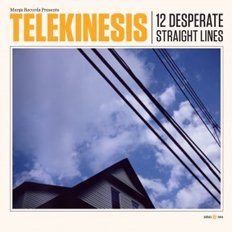 Seattle natives "Telekinesis" recently came through Chicago on tour. Part of their itinerary included a live in-store performance at Logan Square's own "Saki Records". I got the opportunity to help out with the live recording of this set. Cool!
Head on over to Epitonic to check out the set for yourself – Telekinesis Saki Session
For those interested, the set up was real simple. We simply took the stereo feed from the sound board and combined it with a wide stereo pair in the room. Blending the two together gives a convincing live sound: plenty of presence on all the instruments but enough room to put it in perspective.
Check out Saki records here:  Saki